Listening:The most important communication skill

You know the feeling. You're talking to someone, and you can tell from their body language and the distant look in their eye that the person is not listening to you. You realize they're more interested in an audience than a conversation, so they're simply waiting for you to stop talking so that they can talk.
Distracted listening may not be as dangerous as distracted driving, but it's a big problem. Our cellphones are constantly tugging at our attention, pulling our brains out of the moment creating a subtle shift in the conversation. .The same thing happens on phone calls, too. You can almost always tell if someone is checking their email or doing something else when you're talking to them.
But communication always works best when it is give and take. Whether we don't hear what others are saying or simply don't understand, it is listening, not talking, that delivers the greatest benefit.It helps to better understand the view point of the other party or the speaker. More than half of the conversation or communication is paying attention to and understanding the other side.The gift of listening certainly deserves more credit than it receives in our daily lives.Yes,it is a god sent gift to be a good listener.
Active listening  is not just hearing what others say but paying attention to it .To become an active listener you need to concentrate on what others say .You must try to understand the exact meaning and context of what the person in the front of you is trying to say .

For example, if you at your are in a team at your workplace active listening or truly hearing with intention and attention affords you and your team a tremendous opportunity to lead on a whole new level . If you can show people you care and make them feel heard, you'll endear them to you, engage them with their work and motivate them to give their extra discretionary effort to you and your company.
Thus active listening is extremely important to create meaningful and fruitful interactions, conversations and communications, it does always pay to be a good listener. If you are serious about your personal development and improving communications skills then take active listening more seriously.
Here are 10 ways active listening can make our lives better.
Improves health & well being :

Active listening can improve your health. Sound affects our well-being very profoundly. Noise has a very bad effect on our wellbeing and health. If you actively listen to the world around you, then you can take control of the surrounding sound. You can be conscious of it and put yourself in healthy environments.
Helps you heal :

Most of us generally have a friend or family member that we can call whenever we need to vent or express any frustration. It is generally someone who is willing to 'listen' to us and put-up with our emotional out-pour or complaining even if he or she has nothing to do with the situation.
It is not that we desperately need advice; sometimes, we just need someone who can 'listen' to us. An active listener can always provide emotional support and has a healing power. The gift of listening certainly deserves more credit than it receives in our daily lives.
Helps avoid problems:

Active listening can help us avoid problems due to misunderstanding and poor communication. We need to remember that a happy life is a string of happy moments, so if we can avoid not pleasant moments, the happy level of our life can definitely improve.Every time you listen you make the other person feel heard and valued. In this way, active listening is the foundation for any successful conversation.
Creates better relationships :

Relationships stand firm through the storm not by talking but by listening to each other and giving space to express each others thoughts. Successful and fruitful relationships are brought about by the power to listen to one another.It is at the heart of every healthy relationship.
Active listening is  also the most effective way to bring about growth and change. Those who are heard tend to be more open, more democratic in their ways, and are often less defensive, thus leading to better relationships and friendships.
Resolves issues:

Active listening helps with resolving issues. Many of the problems can be solved by understanding the viewpoints of everybody involved.It is in a way showing concern for subordinates, and that fosters cohesive bonds, commitment, and trust. Active listening tends to reduce the frequency of interpersonal conflict and increases the likelihood that when conflicts emerge they will be resolved with a "win-win" solution.
Creates better personality:

Everyday you listen more it leads to a more complete day-to-day life. An active listener always comes across as a wise person who can understand empathize with others. Active listening skills indeed lead to more meaningful relations and less frustrating situations in our daily life.
There are a number of characteristics to becoming an exceptional listener that are easily within your reach like humility, patience, respect, sincerity, and empathy. You have varying levels of these traits in your character; it just takes a bit of active listening to bring them out.
Makes you more empathetic:

Active listening is about developing empathy for the person speaking.By doing it you ensure you understand others problems and how they feel about it, and send out a powerful message that you are interested in what you are saying and and that you are not judging . In so doing,you encourage the person you are hearing to fully express herself or himself free of interruption, criticism or being told what to do.
Enhances leadership traits: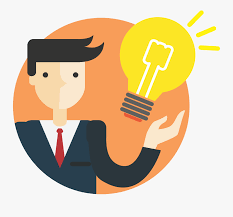 Active listening helps you become a leader.The more you listen the more you get  from their interactions with other people. You can pick up helpful information and build relationships if you are working in team. When you listen to people, you're more likely to get their loyalty, and they'll inform you about issues as they arise straight on to you without any hesitation.
 You can make better decisions in situations such as giving responsibilities, offering praise, and facilitating team work by managing relationships and conflicts by being an active listener. As most people think listening does not mean that you're swayed by people around you. Rather, the key knowledge of other people's feelings and situations helps you make better and  intelligent decisions that benefit everyone. 
Helps you learn :

Active  listening is how we learn. If you don't listen well, you're not going to learn much.It is the only way through which we learn from others, and there's always that degree of humility, which helps us to take on board new ideas, try them on and grow a little bit every single day.
Active listening helps you maintain your focus and make inferences about what is being said by other people .If you are an active listener you can learn what is being told in a much quicker and smarter way .