Around 60 pilots operating repatriation flights to bring back the Indians in abroad is tested with positive for coronavirus mentioned in the letter sent to the Indian government. The Vande Bharat mission to repatriate Indians came into force with a huge price to the ones serving in the first line. The Civil Aviation Minister Hardeep Puri quoted in the letter regarding around 60 pilots tested positive for coronavirus.

The contents of the letter also added that the reduction in salaries will also affect their families in this uncertain situation. The government of India decided to reduce the salaries of pilots up to 70% across various designations. The salary reduction will affect the whole family of the pilots leading to mental stress regarding the survival. It is also repeated many times in the past said many senior pilots.
The whole Air India is in great financial crisis and the COVID has triggered it still more. The Air India has its debt around 70,000 crore. The government has announced regarding the selling of airline but no final decisions have been taken so far nor sold out. The Air India pilots are the ones who took the first brave step to rescue the Indian in Wuhan and other parts of the world.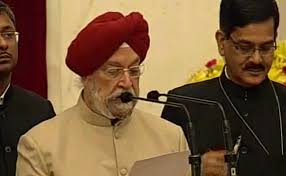 More than 7,73,000 Indians has returned to India through the Vande Bharat mission. The Civil Aviation Minister Hardeep Puri said that it is their pride to serve the nation in uncertainties. He also warned that if the government decided to send the pilots on 5 years unpaid leave, it is really hard for them to get the jobs again since so many trained ones are available now.
The Air India is really in a pity situation and the livelihood of many pilots. What do you think the government can make the best decision on this case? Is there any effective and positive way for Air India's survival. Leave your valuable views in the comment box.
For more interesting articles Click HOME