Why do you need to know about the best books to read for teenagers?
Summer is back, and so is the summer vacation. However, this did not seem like summer, did it?
With the pandemic, this summer had lost all of its glory. Earlier it used to be a hard year of schooling and then the two months of a refresh. We will gather in our streets and play our favourite games with our locality friends. This year summer is different. It is all about the second wave of the coronavirus and a lot of negativities surrounding it.
Sometimes we need to detach from the gore reality and try to calm ourselves down.
And what better way to it than to read a book? I hear some of you saying; we have these social media apps, which helps to do the same. Why read a book when you can see videos all day?
Why should we read books as teenagers?
I am not going to say those boring lines like " Books are like best friends" or "One book is equal to ten friends". Nope. It is all old. I am going to give you an answer to this question which will be beyond your wildest imagination. This answer is not written by me. But I assure you you will enjoy it. Do click on the answer link.
If you had read the linked answer, you would probably have understood the perks of reading books. If you did not, It is related to increasing your imaginative powers. But of course, if you do read those kinds of books, it should mainly be for knowledge purpose. You should not try to make your imagination into a reality, not in your teen years, and certainly not forcefully.
This brings us to another question
What other benefits come from reading books?
Here is a likely list of the benefits of reading books,
1.  Mental Simulation
2. Increase in your vocabulary
3. Reduces Stress
4. Increasing your Analytical Skills
5. Increases concentration
6. Possible increase in your Emotional Intelligence
7. Helps to see things from different perspectives
8. Helps to increase your knowledge
The above-mentioned list is just like a drop of water in the ocean of benefits one can get from reading books.
But with all due respects, comparing reading a book with watching a series, I can give you other indirect benefits like,
1. You don't need current to do this fun activity. You don't need access points or data to enjoy this.
2. This activity is the best fun when done alone. You don't need someone to hang out with you to enjoy it.
3. Be it the scorching noon summer or the heavy down pouring rainy season or the boring 48-hour train ride, you can still read books.
What was the book, I first read?
Being an Introvert is fun as long as you have books to read. During summer vacation, we used to go to my grandparent's house my cousins used to come. It was the early 2000s. So It was fun. I did not require any books during those times.
But at times when the school shuts down for heavy rains or for the half-yearly holidays, I used to be at my home. These were the times when I needed something to do.
I choose reading books. From childhood, I used to read a lot of books. My first memory of reading a book was the Champak digest. Champak was like a weekly magazine. I first started with the pictorial stories and then slowly moved on to the non-pictorial short stories.
By the time I was nine, I was able to read the books written by Enid Blyton. These were the books like Secret Seven, Famous Five, Naughtiest Girl and the likes of it.
What are the Top 10 best books to read for teenagers?
As a former teen myself, I wanted to indicate the Top 10 best books to read for teenagers. But many of the books I might suggest would be the entire series of books.
Let us do a countdown of the Top 10 best books to read for teenagers.
Merry Mister Meddle (Happy Days)

A story of a young nosy boy.
Series of books
Suitable for kids above 10
Language – Beginner level
Buy Now
The Naughtiest Girl 10 copy box set INDIA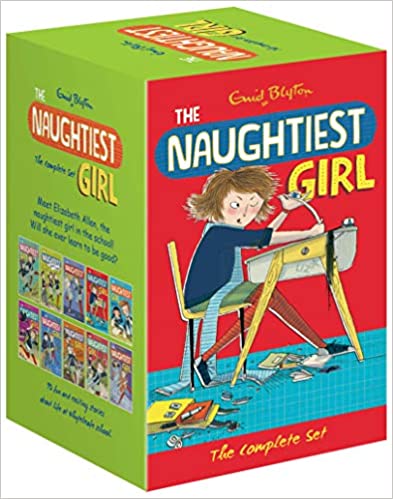 This series comprises a set of 10 novels
Series of 10 books
Suitable for 6 to 11 years
Language – Beginner level
The Secret Seven – Complete Box set of 17 Titles

This series is about a group of seven friends.
Set of 17 books
Suitable for everyone above 10 years
Language – Beginner level
Buy Now
Nancy Drew 01: The Secret of the Old Clock

This is a collection of over 600 books about a female sleuth called Nancy Drew
Series of 600 books
Suitable for 8 to 12 years
Language – Beginner level
The Famous Five: 21 Exciting Adventures! 

It is a series about a group of 4 cousins and a dog
Series of 21 books
Suitable for 9 years and older
Language – Beginner level
Hardy Boys Adventures Special Collection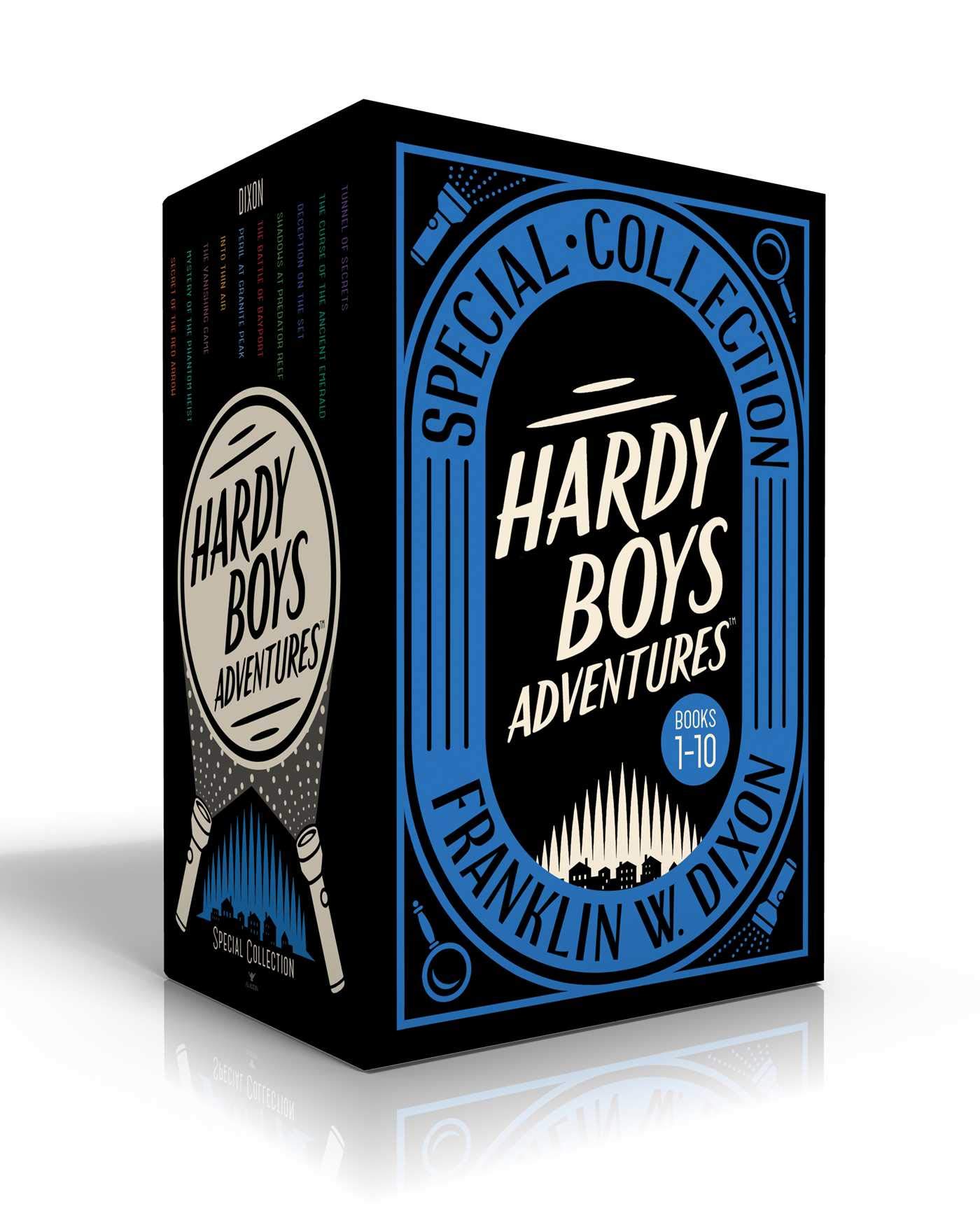 It is based on the adventures of the brothers, Frank and Joe Hardy
Series of over 600 books
Suitable for kids and teens above 8 years
Language – Beginner level.
Enid Blyton Adventure Series 8 Books Collection

It is a series of 8 books about a group of 4 children and a parrot and their adventures
Series of 8 books.
Suitable for teenagers
Language – Beginners level.
Buy Now
The Stars Shine down

This is a story about a billionaire woman and the difficulties faced by her
Published on 1st jan 2003
Suitable for teenagers
Language – Intermediate level.
Buy Now
Tell me your dreams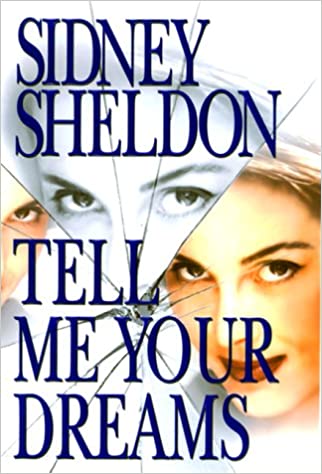 This is a story about three women characters and how they are involved in a murder spree
352 pages
Best book for teenagers
Language – Intermediate level
Buy Now
Wings of Fire: An Autobiography of Abdul Kalam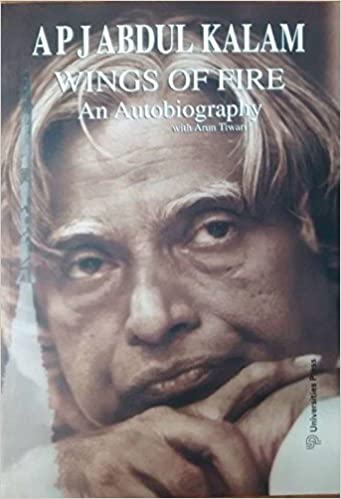 This is the Autobiography of Former President, Scientist Dr APJ Abdul Kalam
180 pages
Must read for teenagers
Language – Beginner level
Let us look at the detailed crisp of the best books to read for teenagers.
The Mr. Meddle Series –
The series of short stories on Mr Meddle is a set of really funny stories about the life of a young man, who always pokes his nose in other people's business.

As I said earlier, Mr Meddle always pokes his nose in other people's business and then as a result funny things happen to him and the people around him.
Mr. Meddle is a sweet and caring guy, but he always ends up in unfortunate unlucky events.
The reason why I am giving it the tenth position in the top 10 best books to read for teenagers is that the language is too easy to read. You can never get bored of the guy. You will never feel like getting out of your comfort zone to read these stories. You can easily read one short story during a short train ride of 10 minutes.
I would give it a rating of 3/5 mostly because it is a beginner's book, and it contains everything a story needs to do to get its reader not keep the book down.
The Naughtiest Girl Series
The Naughtiest girl series is a set of 4 novels written by Enid Blyton, about the school life of Naughty, spoiled girl who constantly misbehaves. Because of her constant bad behaviour, her governess leaves, thus making her mother take the decision to send her to a boarding school.

Being the spoiled rotten child she is, She does not want to a boarding school, and so she decides that if she continues her bad behaviour in that school, they will expel her, making it a win-win for her and the school. But then she understands how much of a childhood she has missed as an only child, and how her behaviour affects others.
So she tries to mend her ways. She tries to behave, but things happen to her, where she does nothing and yet gets blamed. It is a series of stories about how she manages to be better among all adversities.
The language is easy to understand and easy to visualize. The books are not short stories and may take a day or two to finish for a beginner. But in the end, you would have travelled to the United Kingdom while you read this series.
So it is kind of worth spending a day or two on these books. That is why I added this book as one of the best books to read for teenagers.
I would give a rating of 3.5/5 for this series
The Secret Seven Series
The Secret Seven is about a group of child detectives, Peter, Janet, Jack, Colin, Pam, Barbara and George and their dog Scamper the golden English Cocker Spaniel.
These children are a part of a secret club called the Secret Seven, and hang around in a shed in Peter's
Garden, and discuss the happenings of the town. They think of themselves as good puzzle solvers and good thinkers, which they usually are.

There are fun stuff like passwords to enter the shed, and these children pretty much act as important people and great detectives
More often than not, they get involved with a Criminal or a group of dangerous gangsters. They try their best possible ways to foil the devious plans of those bad guys.
At the start of every story, they do not have much of an interesting case but still gather around to discuss things like helping people, watching movies, playing board games and so. Once some pages are turned, they land upon a mystery and then get neck-deep in it. It is a pretty good series of storybooks.
You can probably finish a book within three hours if you are a beginner.
The language is easy to understand. The picturization of the places is good. If you were to read this book, I assure you, you will want to completely read all the books in the series.
Overall, I would give a 3.8/5 for the Secret Seven series in my list of best books to read for teenagers.
Nancy Drew Series
The Nancy Drew series of storybooks is all about the character Nancy Drew, who is a detective. This series of stories have been written in 1930. The Last of the original series Nancy Drew story ended in the year 2004.
After 2004 though, the Girl Detective Series was started with the main character being Nancy Drew, but being written from the point of view of Nancy Drew. Right until now, there have been over 600 storybooks written with Nancy Drew as the lead character.

The Nancy Drew character evolves with time. As the years went by, the writers used whatever was famous at those times to accessorize Nancy Drew. Even there are times when the whole character of Nancy Drew was changed from unruly and violent to less unruly and less violent. The only constant being her physical depiction being the same.
The language is easy to understand, and it may take a while to complete the entire series, I mean there are over 600 books to read. But still, the best thing would be, you can understand how the 1930s was, how the 1950s were. So it could be like reading into a time capsule.
I would rate this series a 4/5, just for the sheer number of stories written.
The Famous Five Series
The Famous Five is another of Enid Blyton's works which reserves a seat in my list of best books to read for teenagers.
Enid Blyton was such an excellent author and by the number of books she wrote, made it look like she was using Ghost Writers for her works.
She was one of the best child novel writers. And of course The Famous Five is one of her Famous Works.

The Famous Five follows the adventure of Julian, Dick, Georgina, Anne and Timmy. Timmy is characterized to be a brown mongrel. The rest of the characters are children.
The Five meets up for the holidays in Georgina's House. They always get on some kind of adventures involving bad guys or treasure or bag guys and treasure.
These adventures usually take place near the place where they are staying. Sometimes these guys go on biking trips and end up in places where these adventures occur.
The stories are usually written in a simple and understandable language. These are easy to read and easy to understand for every young adult. There are a lot of positives like, when the guys visit someplace in the mountains or woods, it would be like you are with them. It might take a day to read one book if you are a beginner.
These stories are one level above the secret seven series in my list of best books for teenagers. So I would rate it with a 4.2/5
The Hardy Boys Series
The Hardy Boys is a series of books written by a number of ghost writers under the name Franklin W. Dixon.
The books follow the Hardy brothers, Frank Hardy and Joe Hardy in their mystery solving. These guys are so good that even the adult sleuths find it amazing. This Hardy Boys series was the predecessor to the Nancy Drew stories, that Nancy Drew was created as a female counterpart series.
This series usually hung around with mysteries initially, then by 1987 started to include murders, spies. Similar to how the Nancy Drew original series ended in 2004, the Hardy boys also ended in 2005.
But a new series called the Undercover Brothers was created, much similar to how Nancy Drew was recreate. In this series of books, the Story is written in the first person, with Frank Hardy narrating one chapter and Joe Hardy narrating the next chapter.

Most of these books are written in simple English and are easy to comprehend.
I would give a 4/5 rating for this series of books as well, just like Nancy Drew, but is ranked higher because it was the original one and Nancy Drew came a little later.
The Adventure Series
The Adventure series is once again written by Enid Blyton. It is a series of eight stories following the adventures of the children, Philip, Jack, Dinah and Lucy-Ann. It also features a parrot named Kiki who is a constant companion in the children's adventure.
This again includes these children getting neck-deep in mysteries and then solving them, much like the Famous Five and the secret seven kinds of stories.

Much like the Famous five when they go on a bike trip, these four children go on trips, thereby meeting a mystery in these places. They find adventures in places like Castle, mountains, Valleys and more.
The books contain vivid descriptions of unseen places from an Indian Kid point of view. So there are a lot of things that are new to the Indian teens in these books. These books make the reader themselves get into adventures of the same kind, especially when you spend your vacation in your grandparent's house with your cousins.
The language is easy to read and understand. There are a lot of things to imagine in this series. So I would rate it much higher than the Famous Five or the Secret Seven series. Even though the storylines might be similar, there are a lot of things that are said in these stories more than just adventures. You could possibly understand those if you read these stories.
I would give it a rating of 4.5/5. It does what a book has to do. It keeps you engaged, and the books are hard to keep down till you finish it.
The Stars Shine down
The Stars shine down is written by Sidney Sheldon. Sidney Sheldon has always been an amazing writer, and this book is a good example of it. Sidney Sheldon has the knack of knowing what the readers expect from a story. He is the writer whose protagonist is a woman mostly.
He writes about the common problems faced by women in his books. And he of course gives it in his own style.
In the stars shine down, he writes about what made the self-made tycoon Lara Cameron. Lara Cameron is a famous businesswoman, who shines in the business niche of construction, which is predominantly a male-dominated field.

The book speaks about her initial struggles as a child, her hardships when she just tries to get her big break, and the people who try to use her to help her.
Normal teens need to know how bad the society is for the women folk, and this story just shows how.
And of course, she continues to face hardships throughout the story but becomes America's successful businesswomen, a billionaire.
And of course, no one would allow a businesswoman to succeed, and hence many people try to bring about her downfall.
She goes to the verge of losing everything, including her loving husband. But then she just won't give up. would she?
The language is easy to understand and read. You would probably need a couple of days to read this book, but it would be worth the time spent.
I give a rating of 4.75/5 for this book.
Tell me your dreams
Another book from Sidney Sheldon, with the usual female protagonist.
What would happen when a girl is told by her mother that she is not going to do anything good in her life? What would a girl do when her father does not approve of her relationship with someone?

How does this all relate to the random killings that take place with striking similarities, the victim being castrated and having sex before getting killed? This is what forms the crux of the story of Tell me your dreams.
There are three characters, Ashley Patterson, Alette Peters and Toni Prescott. The story initially revolves around these three characters, but then takes a dark twisted turn.
This book is a personal favourite of mine, mainly because it teaches you about why you should not stand by sexual harassment, and also why mental illness should not be taken lightly.
This story also tries to uncover the face of certain types of persons, who you might consider as good on the outside but could be a very bad person on the inside. If you read this book, you will be able to see that all people are not what they seem to be.
It gives you the reason to be careful when you meet someone, or be with someone.
This book is easy to read and understand. As a teen, you need to know why you should not be silent when wrong things happen to you or to the people you know, and this book does just that. I would give it a rating of 4.9/5
This book would have been ranked first if not for the Wings of Fire.
For a detailed review of the "Tell me your dreams" books, click here.
Wings of Fire
Wings of Fire, is the number one ranked book, in my Top 10 books to read for teenagers.
Wings of fire is the autobiography of the former President of India and Scientist Dr. APJ Abdul Kalam.
Let us just face it. Dr. APJ Abdul Kalam is an inspiration for billions of Indian People. We call him the People's President. Why? Because he deserved it.

Why is Dr. APJ Abdul Kalam inspirational?
Well, because he came from a very poor family down from the South of the country. He earned money in his childhood by working as a newspaper boy.
This book covers about the things like the events that inspired him to be a great human being.
The autobiography speaks about how his family could not afford the money to send him to college to study aeronautical engineering at Madras. He speaks about the kind of faculties and mentors he got as a student.
It covers the topics like his rise among ranks and his responsibilities as the man behind the development of the five missiles, Prithvi, Trishul, Akash, Nag and Agni.
This book covers the life of a poor newspaper boy who became the Missile Man of India.
This book was written in the year 1999 itself. So he was not the President back then. But still it does not make any difference.At least you get to read the life of an inspiration.
I rate it a full 5/5.
As a young adult, always remember you are destined to do great things and always remember these words of Dr. Abdul Kalam.
I am born with potential.

I am born with goodness and trust.

I am born with ideas and dreams.

I am born with greatness.

I am born with confidence.

I am born with wings.

So, I am not meant for crawling,

I have wings, I will fly I will fly and fly
These books are the books which I read growing up as a teenager.
If you had read some other books as a teenager which you really enjoyed and think others will enjoy it too, kindly type in the name of the books in the comment section, so that we can also get to know of these books as it could benefit our readers too.
For reviews about other books, visit our book review section.