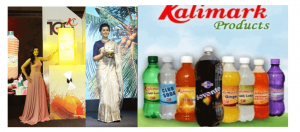 This word is often uttered along with Pepsi & Coke in India, especially in Tamil Nadu. Even though the brand strategy of Bovonto is not as same as these brands. The brand Bovonto from Kalimark came into the market after Coke made/captured the Indian market in 1956.
Bovonto made its base in TN buy using two key difference from Coke, that is
After 1991, when India opened its economy big giants like Pepsi, Maaza, made its way into the Indian market. These giants with big capital support & also great ideas wanted to occupy the little bit market share that Bovonto had.
Bovonto, not that very capitally strong is fighting against them and maintains a market share of 19 – 24%.
The marketing strategy and brand strategy that Bovonto used & still uses is appealing to the people as "Namadha Namadha Bovonto Namadha" which makes and gives people a sense of belongingness. The reasons for Bovonto still standing in the market are
At present Bovonto is trying to capture the people of age group 15 – 30 who became addicted to Coke & Pepsi. Bovonto in recent times got a boom in the sale during Jallikkattu protest where youngsters preferred Bovonto over Coke & Pepsi. Moreover during that period government of TN banned foreign soft drinks.
This could be achieved by the company with the support from the government of India & Indian public's strong attachment. Added to this it needs to have economies of scale, expand its workforce & manufacturing sites.
According to a survey done the following were some of the important observations regarding the brand Bovonto, its expansion, the mind share that Bovonto has occupied, etc are mentioned.
The brand strategy that Bovonto used are
Sponsoring reality show on Vijay TV shows like Oru varthai oru latcham, Star singer,
Connecting the usage situations to festivals of India and culture like Jallikkattu,
Advertisements that brings in a feel of belongingness,
Celebrity endorsments: Nikki kalrani, Akshara hasan,
Social media marketing like posting in Instagram and Facebook.
The brand architecture for Kalimark is House of brands with brands Bovonto(grape), Vibro(panner), Tigo(orange), Zypsy(mango), Zimzo(lemon). This is done to expand the Kalimark as a brand and compete against Coke and Pepsi in their respective categories. Though Kalimark has many sub-brands under Bovonto is its Flagship brand that is preferred by many Indians.
According to Consumer Based Brand Equity pyramid tells what the customer perceives Bovonto. The Brand Salience is that Bovonto is a soft drink that provides energy and refreshment. Kalimark has launched. Bovonto for all age groups invariable for all genders.
The imagery that Bovonto has created that it is a family drink. Brand performance is that Bovonto has a unique taste, cheap price, and it is a grape juice with no caffeine. Brand judgment is that Bovonto is known for the quality and people consider it to be recommended to others.

When the perpetual mapping was done it was understood that though Coke, Pepsi, Bovonto have good taste, being Indian drink and being produced locally it has a low price when compared to its competitors. Many who feel soft drinks tasty feel Redbull is not having a great taste and also it is high priced.
According to mental map developed we could infer that Bovonto as a brand is positioned in the minds of customers as a soft drink, has good taste, provides refreshment, natural without caffeine. Bovonto is identified as a local brand of India competing with Pepsi and Coke.
The criteria for having particular brand elements to improve the brand strategy are
Memorable: Kalimark is a famous brand in Tamil Nadu so using that along with Bovonto will help people remember easily,
Meaningful: The slogan helps people to feel that it's their home product and different fromcoke, Pepsi, etc with no caffeine,
Likable: The packaging is similar to other popular brands so that people would like to use the bottles and the price is also cheaper
Transferable: The adds and slogan focus on different target groups one add can be used in summer season and the other add could be used to bring people together,
Adaptable: The jingle used is attributed to anyone so each customer would feel that it's their product like that of Monalisa picture,
Protectable: Kalimark is the protector of Bovonto using "A product of Kalimark" in the brand name gives the safe feeling to the customer.