User Posts:

Aravind Balaji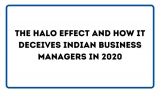 The halo effect by Phil Rosenzweig explains how Pseudo Research and narratives built upon such research results are inappropriate for business decision making. ...
Hybrid funds are an investment option that predominantly invests in two or more asset classes. A hybrid fund is considered to be less risky than pure equity ...
Today RBI while arguing against the Public interest litigation seeking an interest waiver on loans for the six-month period said that the interest waiver will ...
Today the Prime minister of India while addressing Industrialists during the annual meet of Confederation of Indian Industry (CII) mentioned about getting the ...
Central Statistics Office (CSO) on Friday released the GDP data for the fourth quarter of the FY 2019-2020. The data recorded slow growth of 3.1% for the ...
The Reserve Bank Of India, today, on its press release announced the closure of the 2018 taxable savings bond with interest of 7.75% for further subscription ...
RBI extended the moratorium on loan payments for another 3 months to fight the ongoing COVID-19 pandemic by increasing liquidity in the economy. This ...
Edelweiss group last week announced the launch of the second tranche of Bharat Bond ETF (Exchange-traded fund), which is expected to raise to Rs. 14,000 crore ...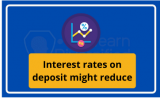 The deposit rates banks offer to its customers are being reduced due to interest rate cuts done by RBI to boost liquidity into the economy. A banker makes a ...
Reliance Industries Limited has launched its online retail platform Jio Mart as a move against other online retailers such as Amazon and Flipkart in the Indian ...
Browsing All Comments By:

Aravind Balaji